We're looking for graduates from a range of disciplines, including business and non-business backgrounds, to be part of our future.
People are key to everything that we do, and we're committed to our culture, our clients and the better future that we can build together.
Discover more than you expected and let your passion take you places.
7 March 2022
Grant Thornton in the Cayman Islands are delighted to announce a five-year partnership with The Cayman Islands Golf Association (CIGA), becoming the title sponsor of the Cayman National Teams.

CIGA was founded in 1992 with a mission of developing and promoting golf in the Cayman Islands. With over 250 members to date, they continually promote the accessibility of golf; one of the only sports which has no boundaries in terms of gender or age.

"We are thrilled to welcome Grant Thornton as a partner of CIGA, and the title sponsor of the Cayman National Teams," says Jonathan Joyce, President at CIGA. "It's clear that Grant Thornton recognise the importance of golf as a sport in our local community, and we are delighted to have a top global brand name supporting us to grow the sport both locally and in the wider Caribbean region."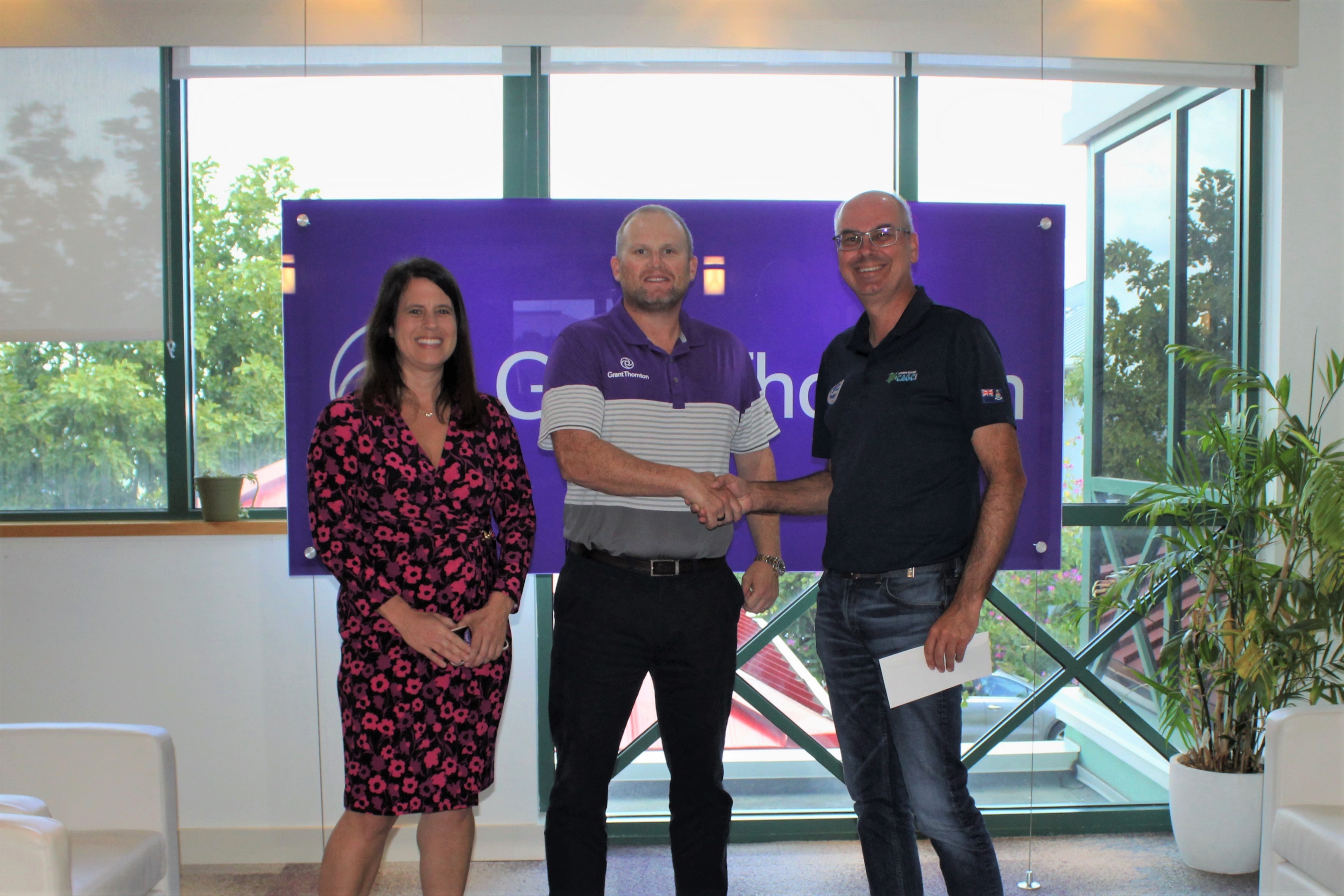 (L-R) Margot MacInnis, Managing Director, and Greg O'Driscoll, Partner and Head of Asset Management at Grant Thornton and Jonathan Joyce, President of CIGA.

CIGA host and attend over a dozen golf tournaments per year, with programmes funded by membership dues, tournament entry fees, and sponsors and partners.

"We are delighted to partner with CIGA and to continue our goal of developing golf locally." says Greg O'Driscoll, Partner and Head of Asset Management and Business Development at Grant Thornton Cayman Islands. "CIGA has done a fantastic job of developing golf on the island over the past 30 years, and we look forward to supporting them in their next stage of growth."

This news comes off the back of the professional services firm's signing of its first Caymanian golf ambassador, Holly McLean. Holly – a former Cayman Islands Women's National Champion, and current Cayman Islands Junior and Women's team member – will be also supported by Grant Thornton to generate more golf engagement in the Cayman Islands.

For more information, please visit www.grantthornton.ky or www.ciga.ky