We're looking for graduates from a range of disciplines, including business and non-business backgrounds, to be part of our future.
People are key to everything that we do, and we're committed to our culture, our clients and the better future that we can build together.
Discover more than you expected and let your passion take you places.
Following its resounding success last year, Grant Thornton Cayman Islands proudly announces the return of its summer four-day working week policy for all employees.
Once again, during the summer months of July and August, professionals will have the option to claim the Friday of their working week off. This initiative forms an essential part of the firm's ongoing mission to promote wellness and maintain work-life balance among its talented workforce. Grant Thornton remains confident that this innovative approach better enables its professionals to meet the dynamic and evolving needs of their clients.
"We are delighted to bring back the popular summer four-day working week policy," shares Dara Keogh, Managing Partner of Grant Thornton Cayman Islands. "This opportunity offers our hard-working team the chance to pursue hobbies, explore travel, or simply rest and rejuvenate. Last year's positive impact demonstrated that this initiative empowers our people to improve their work-life balance, ultimately enhancing wellbeing and job satisfaction."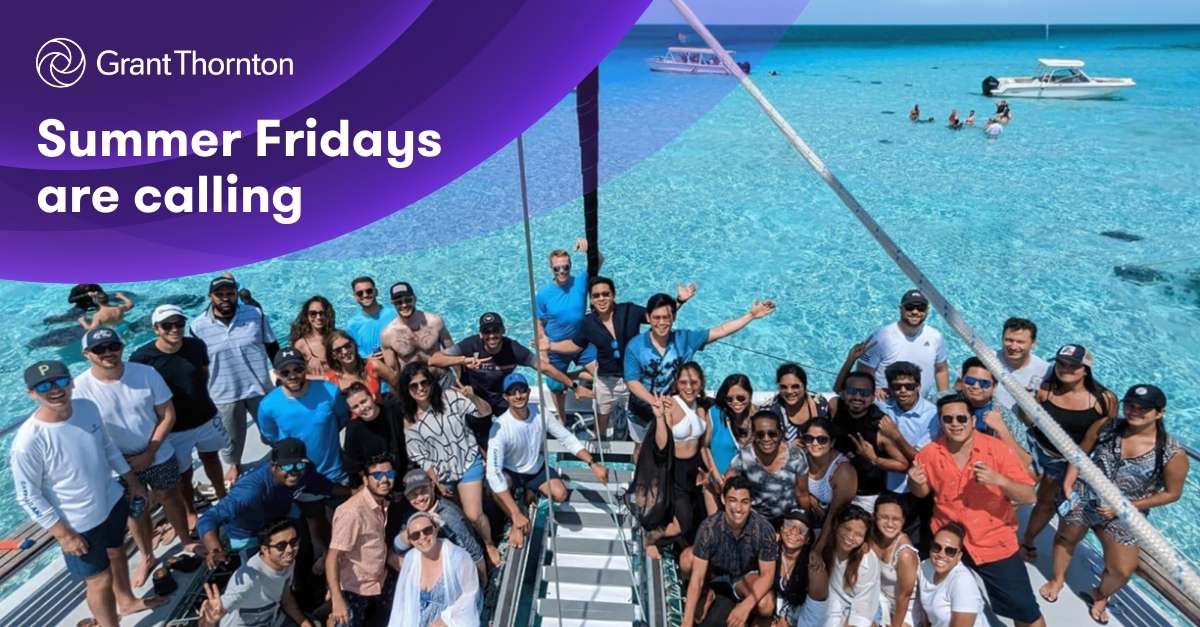 "We had an overwhelming positive response to last summer's four-day week made, both with our team but also with the wider community, and were commended on our initiative to be the first firm to employ a four-day week in the Cayman Islands – which made it an easy decision to continue the initiative this year," continues Keogh. "Prioritizing both the physical and mental health of our people is very much ingrained in our firm's ethos. It's the unique character, individuality, and diversity within our team that fuels our strength and sets us apart."
There is ongoing research highlighting the benefits of a four-day work week, and Grant Thornton is looking forward to witnessing how their employees relish this renewed policy for another year.
For more information, visit grantthornton.ky.