We're looking for graduates from a range of disciplines, including business and non-business backgrounds, to be part of our future.
People are key to everything that we do, and we're committed to our culture, our clients and the better future that we can build together.
Discover more than you expected and let your passion take you places.
Grant Thornton Cayman Islands' entire team spent a day out of the office to participate in their annual global 'GT in the Community' corporate social responsibility day. Since 2014, Grant Thornton's 750 offices have closed their doors and encouraged their 62,000+ employees to get involved in local community projects, with a promise to 'Act, Commit and Share'. This year, the ever-growing accountancy practice spread far and wide to plant 40 native trees including mahogany, and local fruit trees.

Partnering with the Ministry of Sustainability & Climate Resiliency's National Tree Planting Initiative and the Department of Agriculture, Grant Thornton staff planted trees in the gardens of local schools, parks and community organisations across Grand Cayman.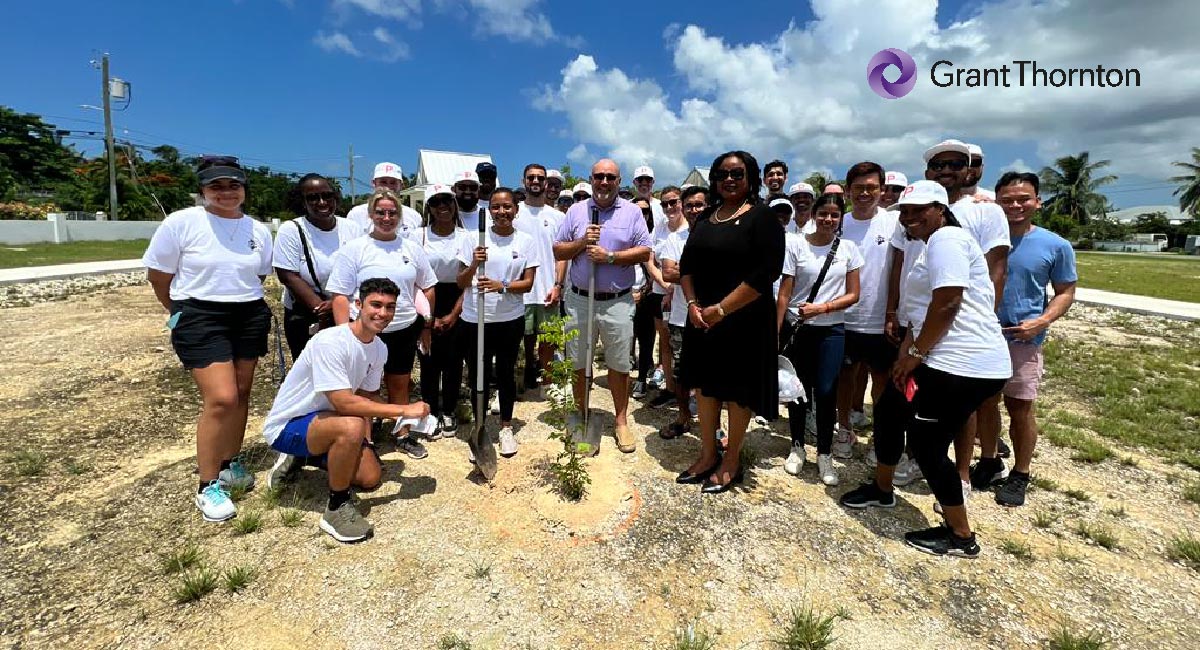 The Honourable Sabrina Turner, Minister for Health and Wellness, Dara Keogh and some of the Grant Thornton team at the newly established Prospect Park.
The Honourable Sabrina Turner, Minister for Health and Wellness, joined Dara Keogh, Managing Partner at Grant Thornton Cayman Islands, and some of the Grant Thornton team at one of the planting locations, the newly established Prospect Park.
"There is a growing awareness of the physical and mental health benefits of being in nature, which within our community is often associated with being on our beaches and taking a dip in our blue waters," explains Minister Turner. "What some may not realise is that research has explored the specific benefits of being exposed to trees. Exposure to trees, as well as lush green spaces like forests and trails, helps to boost the immune system, lowers blood pressure, improves mood and sleep, and even helps accelerate recovery from illness and surgery. As we look at ways to improve the health and wellness of our nation more holistically, these types of initiatives need to be encouraged. I am grateful to have been able to join the Grant Thornton team, and I know that this effort will benefit not only the residents of Prospect, but all those who visit the park for generations to come."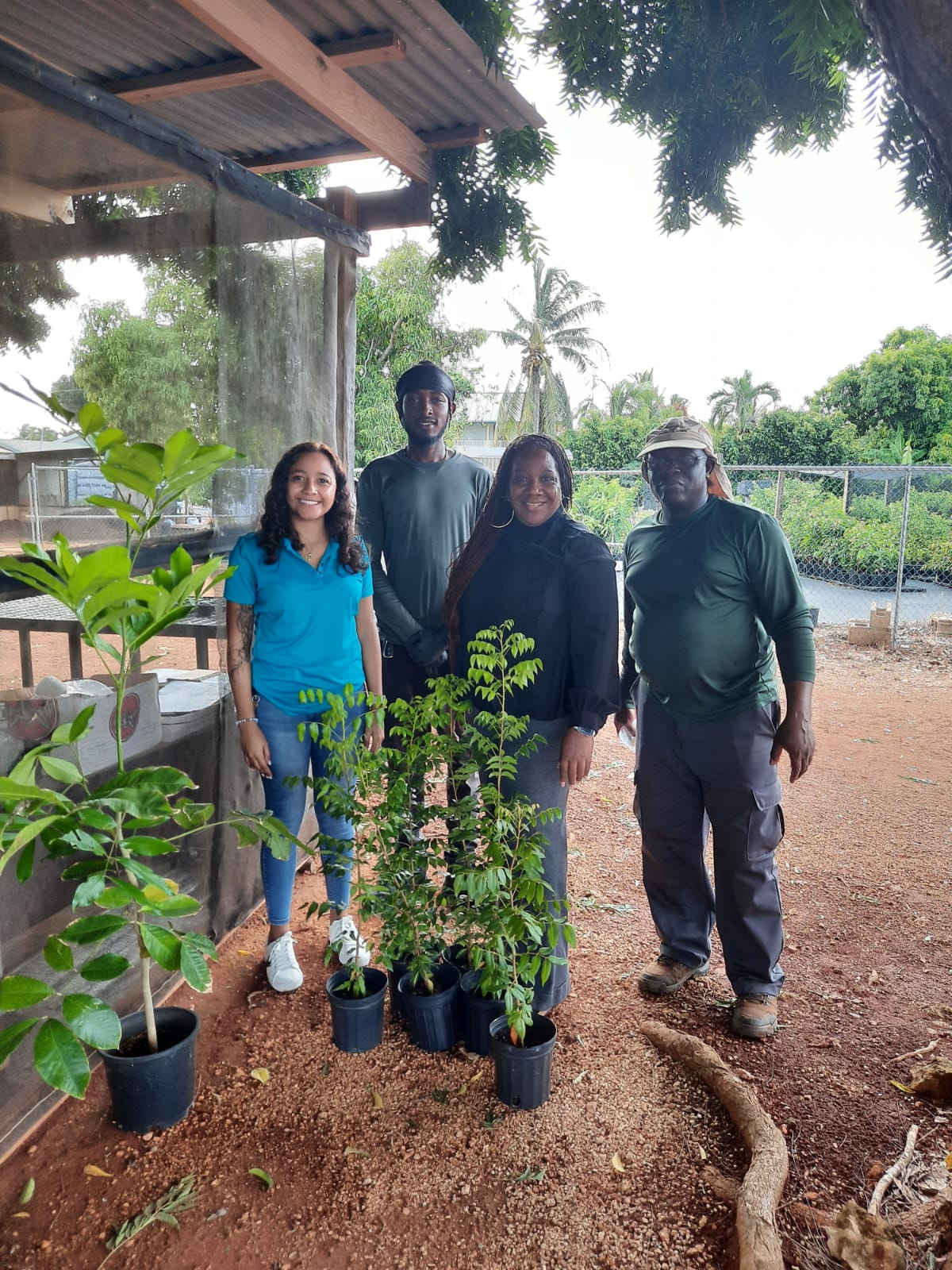 Grant Thornton's Giannie McLaughlin, the Department of Agriculture's Patricia Howard-Muschette and two Department of Agriculture volunteers.
"GT in the community is about creating a positive, sustainable impact in the world," says Keogh. "Giving back to our community is a huge priority for Grant Thornton, and we are proud to further the National Tree Planting initiative and support the health of our local ecosystems as a team."
The National Tree Planting initiative launched in January 2022 in celebration of Her Late Majesty Queen Elizabeth II's Platinum Jubilee. The initiative will continue in honour of her life and legacy with a goal to plant 70 native, endemic or fruit trees in each constituency, and 70 mahogany trees across all three islands. The national initiative is furthered by the support of Rotary Central Cayman Islands.
"The global initiative, GT in the community, has become one of our favourite initiatives where our growing team can come together and give back to the community in which we live and work," says Keogh.
Non-profit organisations, educational institutions or companies interested in planting a tree in a community space in memory of Her Late Majesty Queen Elizabeth II are encouraged to visit
gov.ky/national-tree-planting
or email
treeplanting@gov.ky
for more information.