We're looking for graduates from a range of disciplines, including business and non-business backgrounds, to be part of our future.
People are key to everything that we do, and we're committed to our culture, our clients and the better future that we can build together.
Discover more than you expected and let your passion take you places.
Cayman boxer Hepseba Angel returned to training camp in Ireland at coach Liam Brereton's gym in late June to attend training camp as part of her preparation for this month's Commonwealth Games which begin on July 28th, 2022, in Birmingham England.
As a member of the Cayman Islands Commonwealth Games team, which is made up of some 21 athletes, she will be competing in the women's' middleweight division. Coach William Brereton is satisfied that Hepseba is now ready for the level of competition the games will bring:
"With less than a week to the opening ceremony, Hepseba Angel is now ready for the Commonwealth Games. She is right where we want her to be, and all her preparation has gone as planned and was on point.".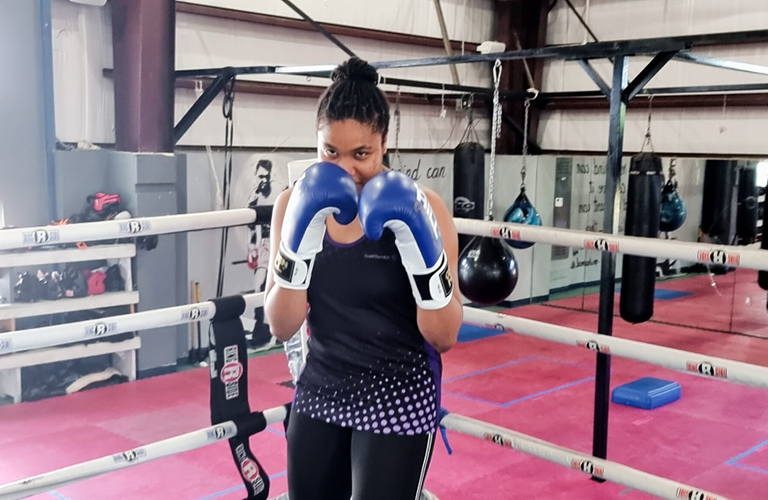 Hepseba Angel is ready to enter the ring for the Cayman Islands at the Commonwealth Games
Download Image
Coach Liam adds:
"I want to personally thank CIBA and Grant Thornton and Elite Marble and Granite for giving Hepseba the chance to fulfill her dreams.".
Hepseba's journey to the Commonwealth Games has been supported by major sponsors Elite Marble and Granite, Grant Thornton and the Cayman Islands Ministry of Sports. The associations efforts to develop and train young athletes is a key component of the Ministry of Sports commitment to all its sponsored sporting organisations.
Speaking on behalf of the Board of Directors CIBA President Alva Suckoo stated:
"We are excited that Hepseba is just days away from the goal she set for herself many months ago, to represent the Cayman Islands at the Commonwealth games. The sacrifices and hard work that Hepseba has had to make have been tremendous and she has committed herself in a way that I can only describe as phenomenal. She has not complained once, when we thought she had achieved the highest level of effort possible she comes right back and surpasses it, and her mental focus is incredible. Regardless of the outcome of the games, Hepseba is a champion in so many ways. We want her to medal of course, but she goes into the competition with nothing to prove, she deserves to be there.".
Hepseba's employer Grant Thornton Specialist Services has supported her throughout her journey to the Commonwealth Games and share in the excitement her arrival in Birmingham. Margot MacInnis the managing director of GTSS commented:
"Grant Thornton Specialist Services are extremely proud to continue supporting Hepseba Angel's sparkling boxing career as she represents the Cayman Islands in the Commonwealth Games due to start in the UK on 28 July 2022. Hepseba is a valued member of our team, and we are all rooting for her success at the forthcoming Commonwealth Games. Not only is she a great ambassador for the Cayman Islands Boxing Association but is a fantastic representative of Grant Thornton.".
Hepseba feels she is ready for the challenge and that she is satisfied with her preparation for the games:
"Over the past ten months that I've been travelling for training, I was able to compete in various tournaments and spar with elite boxers from various countries to improve my technique and develop my skills. I would like to express my appreciation to my sponsors Grant Thornton Specialist Services, Elite Marble and Granite and the Cayman Islands Government. I also want to thank the Cayman Islands Boxing Association and my coach Liam Brereton for investing in my development for the past year as well as those who have been providing continuous encouragement. Thank you all for your support.".