We're looking for graduates from a range of disciplines, including business and non-business backgrounds, to be part of our future.
People are key to everything that we do, and we're committed to our culture, our clients and the better future that we can build together.
Discover more than you expected and let your passion take you places.
04 March 2022
Holly McLean is preparing for the 2022 summer amateur events where she and other top international golfers strive to gain exemptions into the largest amateur golf tournaments. She represents both the Cayman Islands Junior National Golf Team and the Cayman Islands Women's National Golf Team.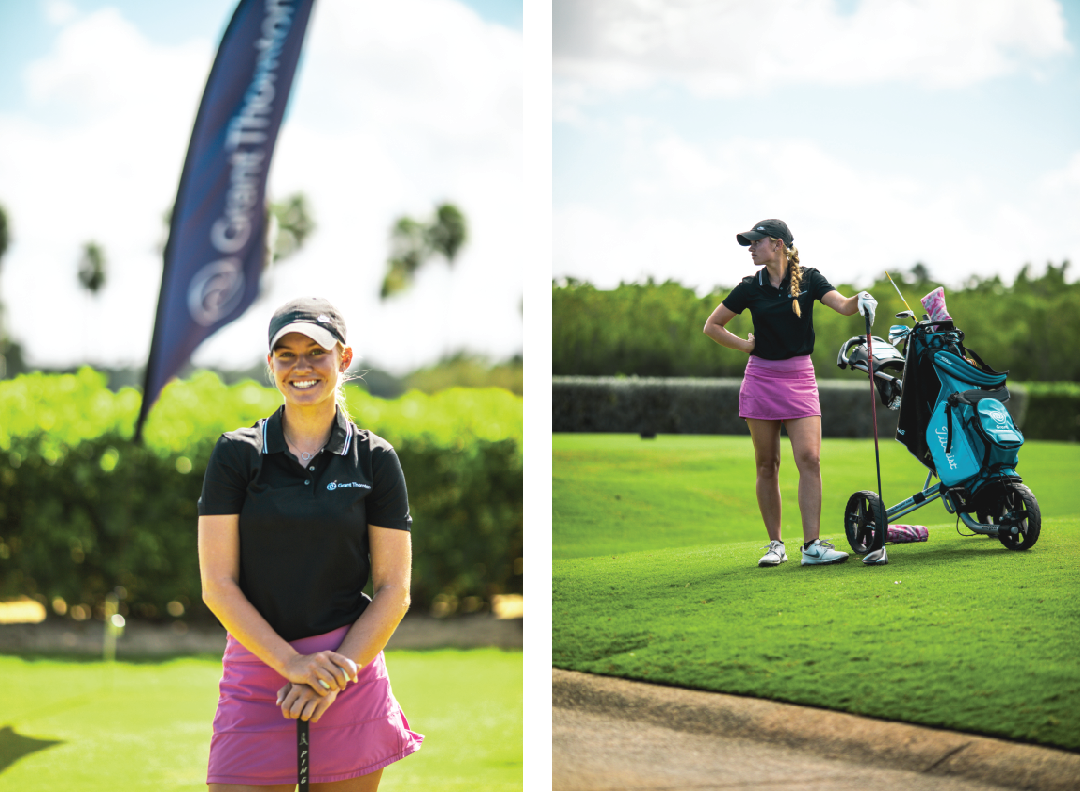 Holly McLean at The Ritz-Carlton Golf Club 2021 Coach Invitational- presented by Grant Thornton.
"Golf is a great sport with amazing opportunities to meet new people and visit new countries," says McLean, "Any young Caymanian interested in golf should get out on the course, enjoy the sport and never give up!"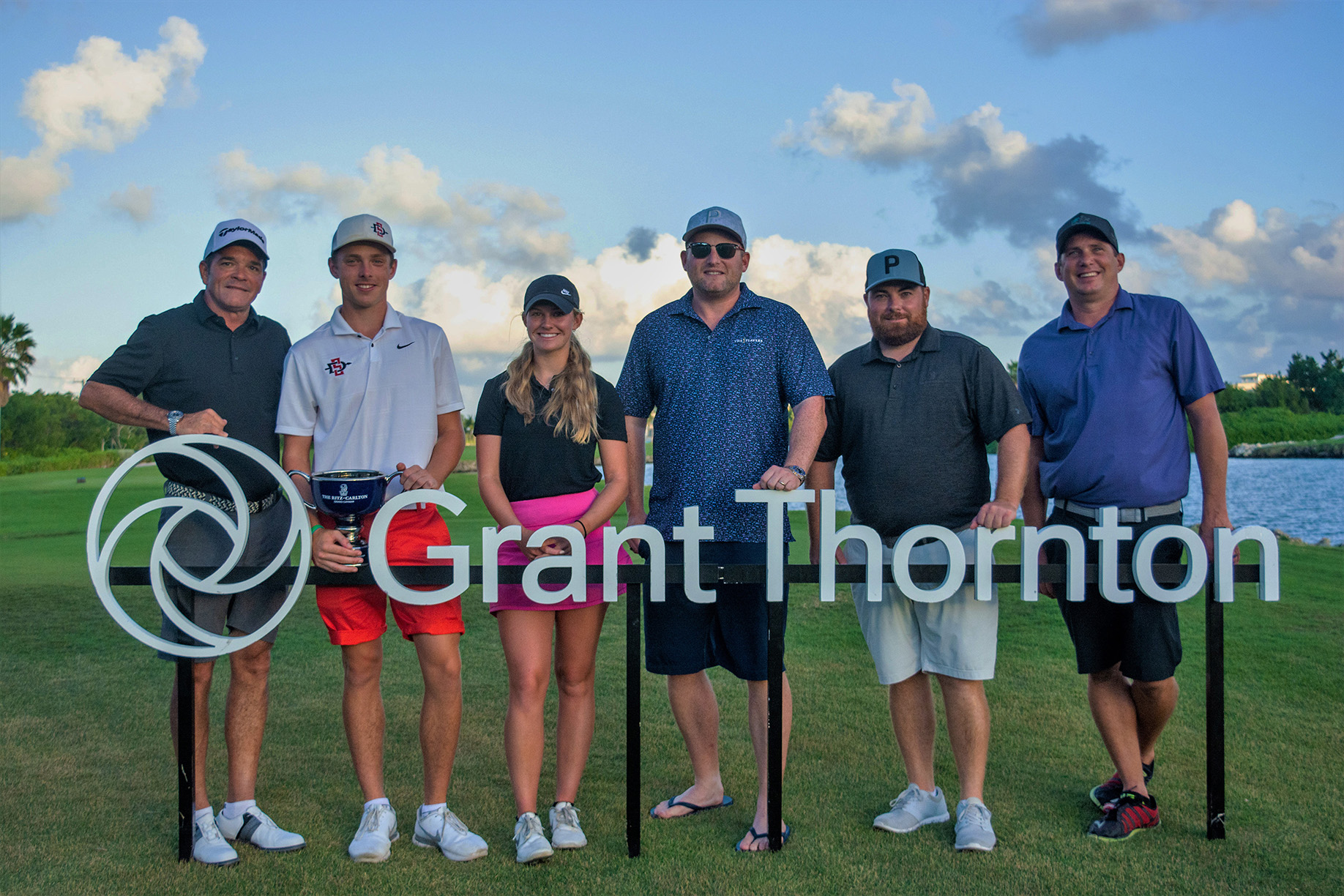 (L-R) Oliver Riding, Justin Hastings, Holly McLean, Greg O'Driscoll, Tim Dwyer, Josh Jordan
McLean initially enjoyed tennis but discovered her love for golf at age 10. Her first international tournament was the 2016 Doral Publix Junior Golf Classic held in Miami, and she went on to represent the Cayman Islands as part of the Junior National Golf Team winning the Junior Caribbean Championship in Jamaica. Holly is a former Cayman Islands women's national champion; she has since won six international tournaments and continues to push her game to the next level. Holly is currently a student of the prestigious Albany Golf Academy in the Bahamas and has verbally committed to playing Division 1 collegiate golf in September 2023.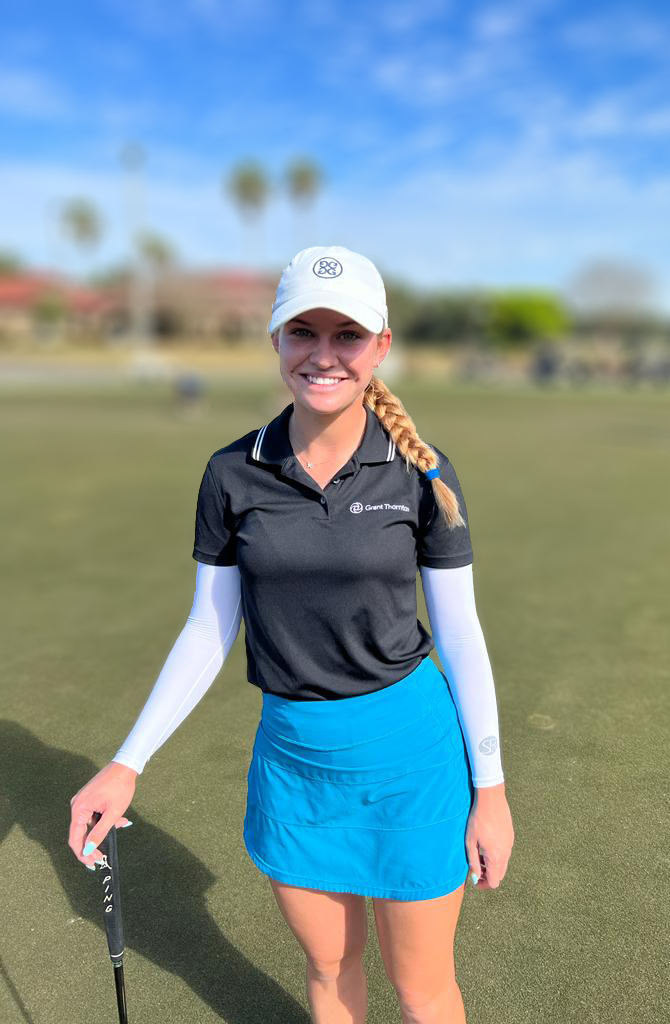 Holly McLean representing Grant Thornton out on the course.
To help McLean achieve her goals and generate more golf engagement in the Cayman Islands, professional services firm Grant Thornton Cayman Islands has appointed her as their first golf ambassador in the Cayman Islands, in a combined effort to help grow the game locally.
"We are proud to welcome Holly McLean as our first Caymanian golf ambassador," says Greg O'Driscoll, Partner and Head of Asset Management and Business Development at Grant Thornton Cayman Islands, "Holly is one of the most exciting golf prospects in the Cayman Islands and we look forward to supporting her as she continues to develop her game, both locally and internationally. She is a fantastic role model with a bright future, and it is with immense pride that we embark on this journey with her."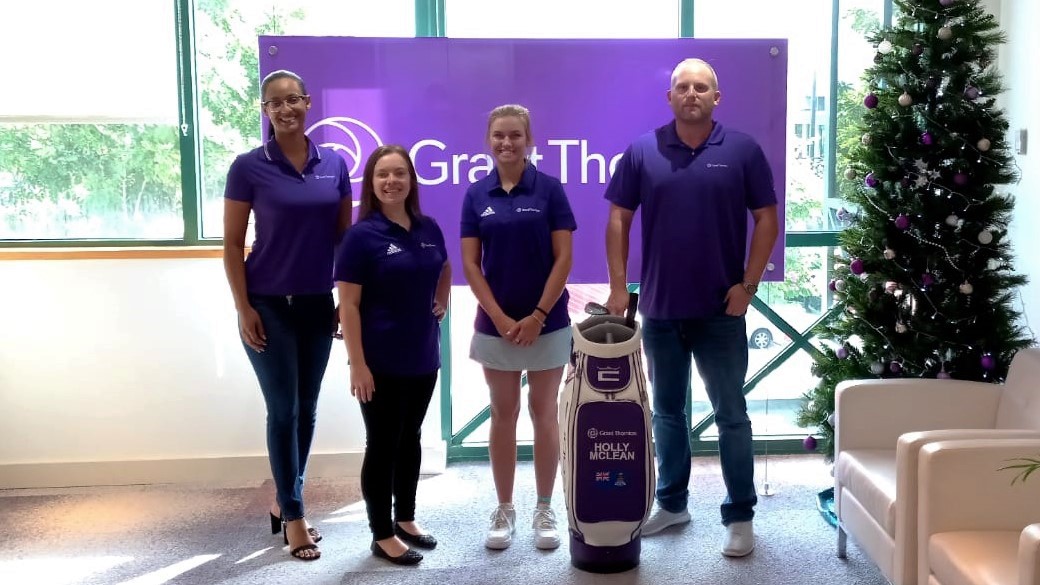 (L-R) Adrianna Christian and Nicole Fleury from Grant Thornton, Holly McLean and Greg O'Driscoll from Grant Thornton.
"I am extremely excited to announce my partnership with Grant Thornton," says McLean "and look forward to sporting their logo on my gear. 2022 is a big year for me and it gives me great confidence to have the support of Grant Thornton."
Grant Thornton Cayman Islands is delighted to support McLean as part of the next generation of local golfers and can't wait to see how she grows the game.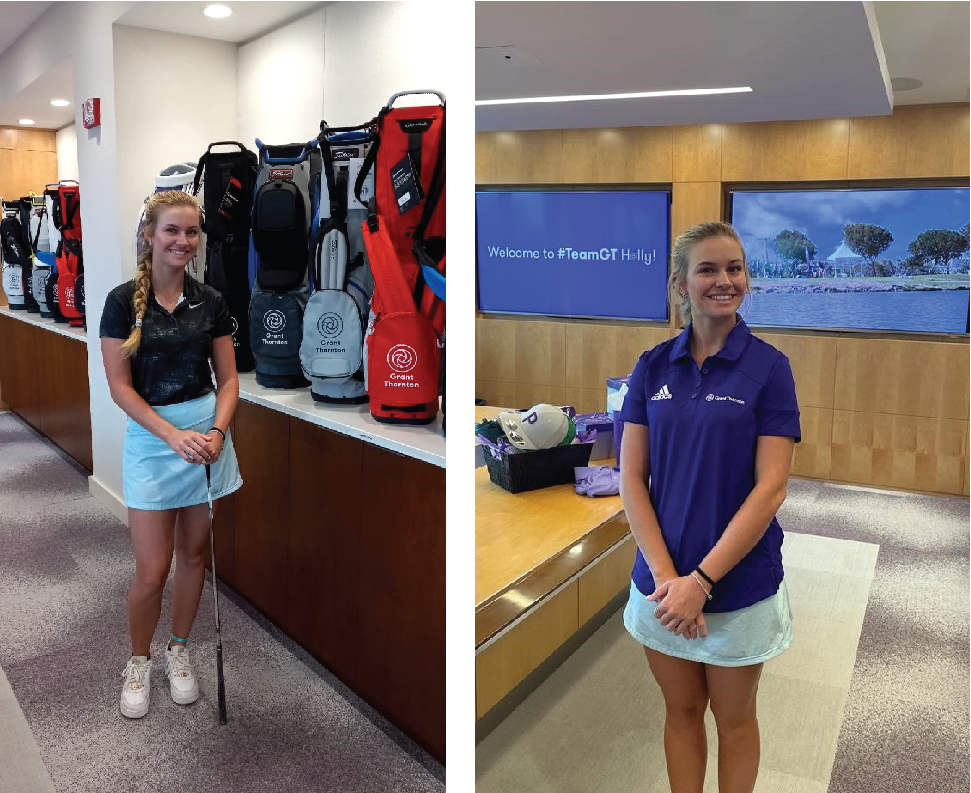 Welcome to #TeamGT Holly!