We're looking for graduates from a range of disciplines, including business and non-business backgrounds, to be part of our future.
People are key to everything that we do, and we're committed to our culture, our clients and the better future that we can build together.
Discover more than you expected and let your passion take you places.
14 January 2021


Grant Thornton are delighted to announce that Partner and Head of Asset Management Greg O'Driscoll has been appointed to the Executive Committee for AIMA Cayman. Greg will be serving on the committee as Co-Chair of the Social & Events committee.
The Alternative Investment Management Association (AIMA), the global representative body for the alternative investment management industry announced a new Cayman executive committee, serving for the 2020-2022 term on December 22nd, 2020.
Chair of AIMA Cayman, Ronan Guilfoyle of Calderwood remarked, "I am looking forward to working with our new Executive Committee members over the next two years, representing the interests of our membership. The funds industry continues to face many challenges and it has never been more critical for industry to collaborate in the interest of all stakeholders. AIMA can play a valuable role in these discussions."
Greg O'Driscoll stated 'We are delighted to have a series of events planned for 2021, which gives our members the opportunity to come together, network and share issues pertinent to the industry. We look forward to connecting with industry friends, and welcoming new, upcoming talent to the AIMA events. "
For more information on the new AIMA committee please read here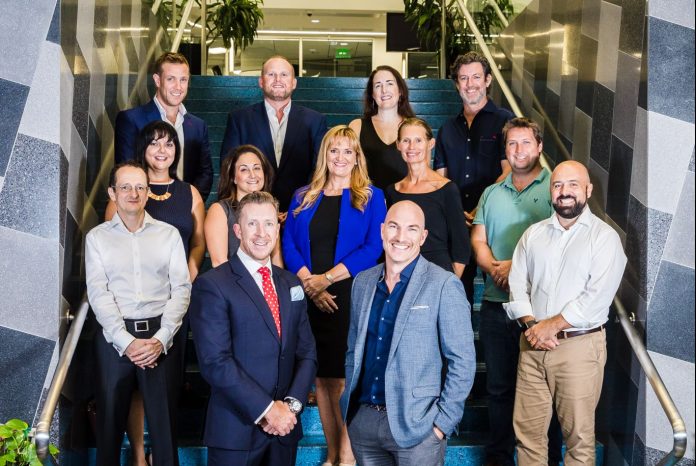 AIMA Cayman's executive council. Back row from left, Benjamin Reid (Co-Chair, Social & Events), Greg O'Driscoll (Co-Chair, Social & Events), Sara Galletly (Member Representative) and Michael Richardson (Co-Chair, Legal & Regulatory). Middle row from left, Richard Mansi (Member Representative), Yolanda Banks-McCoy (Co-Chair, Education & Research), Alaina Danley (Co-Chair, Communications), Allison Nolan (Co-Chair, Education & Research), Lucy Frew (Co-Chair, Legal & Regulatory), David Sherwin (Member Representative) and Matt Taber (Member Representative). Front row from left, Ronan Guilfoyle (Chair) and Tim Rossiter (Deputy Chair).