We're looking for graduates from a range of disciplines, including business and non-business backgrounds, to be part of our future.
People are key to everything that we do, and we're committed to our culture, our clients and the better future that we can build together.
Discover more than you expected and let your passion take you places.
Voting due next month for the recent proposed Accounting Standards Update
July 2018
In September 2016, the Financial Accounting Standards Board (FASB) issued a proposed Accounting Standards Update (ASU) which will be up for vote in Q3 this year. The update, intended to improve financial reporting for insurance companies that issue long-duration contracts, aims to improve, simplify, and enhance financial reporting of the contracts, providing more useful information about the amount, timing, and uncertainty of cash flows for the information of financial statement users.
This next quarter arrives with high anticipation as the FASB Board cast their votes in the proposed Accounting Standards Update to 'improve financial reporting', initially released on September 29, 2016.
The standard has received significant interest from insurance firms across the globe, as the proposed changes suggest a potential overhaul on the current financial statements format.
In FASB's attempt to fine tune their project to improve, simplify and enhance long-duration insurance contract financial reporting and disclosure requirements, if the proposal is voted in, it will require significant changes to systems, processes and controls for insurance companies and auditors.
The companies most frequently issuing long-duration contracts - and therefore at risk of impact from the proposal - are most life insurance and annuity products, disability income and long-term care insurance.
The Board are expect to receive a final draft of the standard for vote in late August. If the ballot vote is successful systems, processes and controls will enter transition phase from January 1 2019, with the standard coming into full effect from January 2021.
The significant areas of focus, for proposed improvement by the ASU: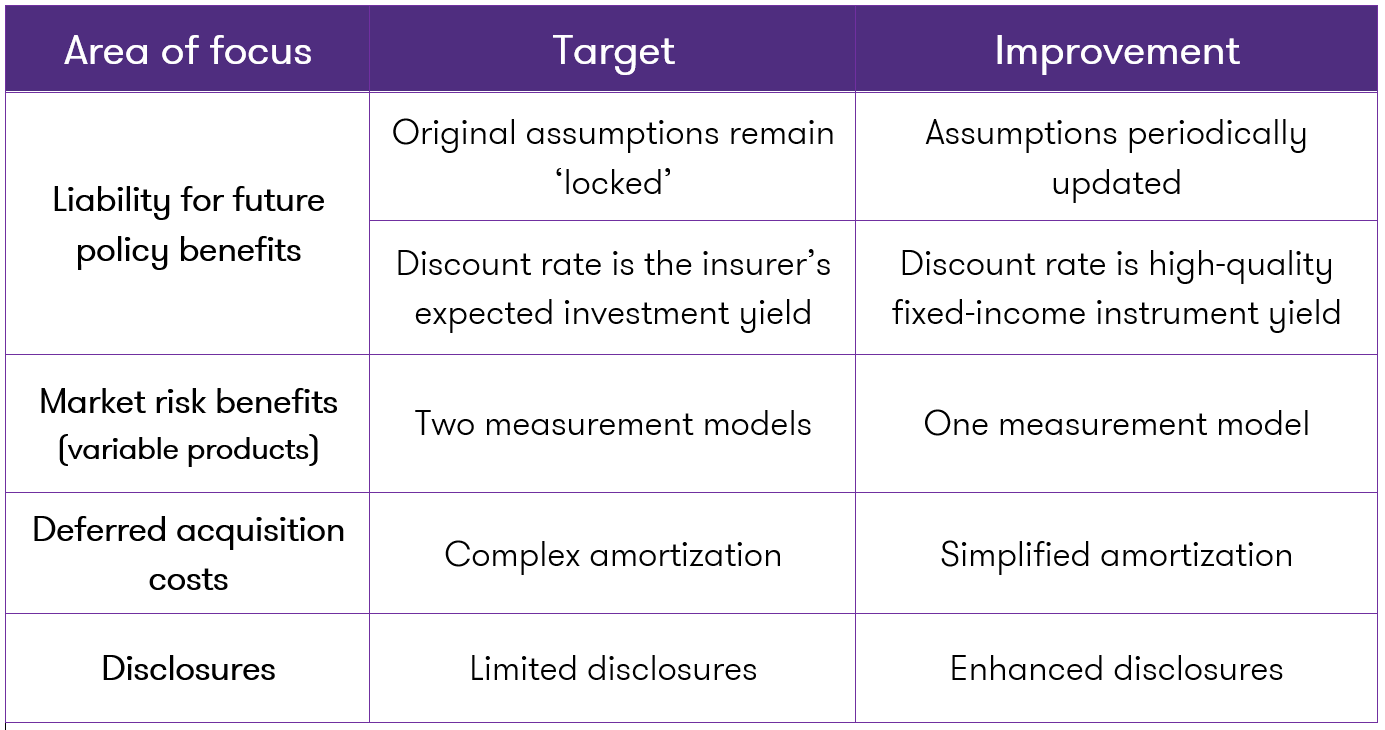 Full information on the proposed update can be accessed at fasb.org
If you would like to discuss anything related to this ASU with the Grant Thornton team, contact your usual representative or email info@ky.gt.com