We're looking for graduates from a range of disciplines, including business and non-business backgrounds, to be part of our future.
People are key to everything that we do, and we're committed to our culture, our clients and the better future that we can build together.
Discover more than you expected and let your passion take you places.
Grant Thornton Cayman Islands, a global accountancy, tax, and advisory firm, is delighted to announce its continued growth in the Cayman Islands with recent promotions and additions to the leadership team.
The firm is pleased to announce the promotions of Ewan McGill and Stephen Anderson to Audit Partner, and to welcome our new Partner and Head of Tax, Phillip Stephenson, further to approval from the Immigration board. Stephen and Ewan joined the firm in 2021, and with Phillip, bring industry and technical expertise to further enhance the firm's delivery of quality audit and tax services to the funds industry.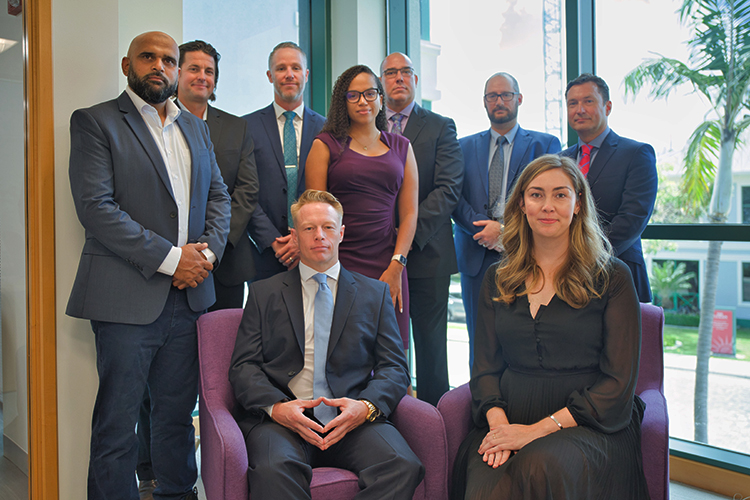 Claire O'Dea and Pierre Jacobs were also recently promoted to Director, taking leadership positions within their teams. Claire and Pierre have been with Grant Thornton since 2019 and 2015 respectively and have been integral members of the firm's growth journey to date.
"We are delighted to not only welcome new talent and industry experts to the Grant Thornton team, but also celebrate the promotion of our existing staff members. At Grant Thornton, we commit to the development and career progression of our staff and are proud to be able to offer an opportunity for progression across all levels," says Dara Keogh, Managing Partner of Grant Thornton Cayman Islands.
The firm also celebrated the appointment of James Jones (Director, Business Risk Services) and Arshid Iqbal (Director, Asset Management) over the past few months, to further bolster their leadership team.
"Stephen, Ewan, Claire, and Pierre have all been highly valued members of Grant Thornton's journey to date, and we look forward to having them help drive the next stage of growth. We are also thrilled to recently welcome Philip Stephenson as a Partner in our US Tax practice and James Jones as a Director of our Business Risk Services line, to help develop our service offering," says Greg O'Driscoll, Partner and Head of Asset Management and Business Development at Grant Thornton Cayman Islands.
Yentel McGaw and Mark Lastrina also join the Business Operations team to lead the People and Culture and Finance departments respectively.
These new appointments maintain the firm's stronghold as the fastest growing professional services firm in the Cayman Islands.